When Your Past Leaves You Feeling Unworthy and Ashamed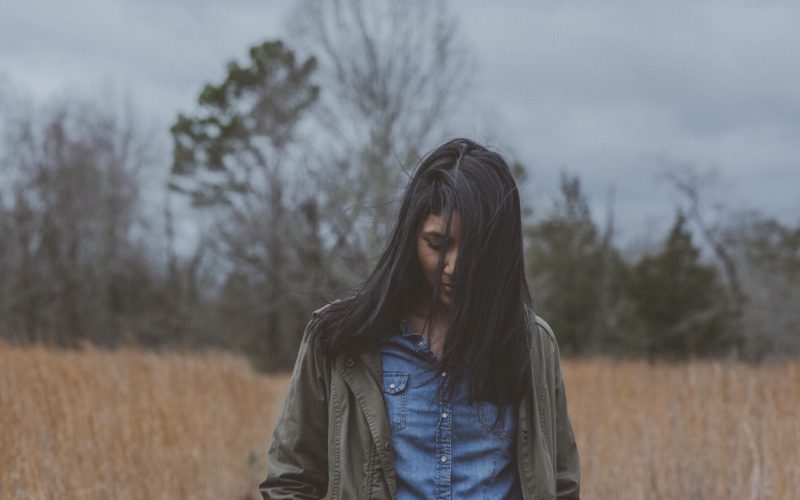 Do you deal with shame from your past? I completely understand! A few years ago, I had the amazing opportunity to be interviewed for a documentary about Christians who have struggled with pornography.
When I flew to Utah to be interviewed, so many feelings, emotions and thoughts were stirred up in me. The very fact that I was participating in this project in the first place amazed me, because it just fell together very easily.
I was met at the airport by Cassandra, a film student at the local community college. She was very sweet, and I immediately was put to ease concerning who was going to be transporting me to the hotel and set and then back to the airport the next morning. After lunch, I checked into my hotel room. I nervously reviewed the questions sent to me two weeks earlier that they might ask me. These were just a few:
"Tell me about the relationship that introduced you to using pornography…"

"Tell me about how you changed as you dove into the world of pornography…"

"How has this affected your marriage?"

"Tell me, what is the difference like in your life – from being Amy trapped in the addiction to now, being Amy in recovery."
Reviewing the answers in my mind made me even more nervous, so I decided to iron my clothes and pray instead of looking at the questions one more time.
A short time later, Cassandra picked me up and took me to the set. Everyone greeted me with a warm welcome, and everything felt so surreal to me. I saw the producer and two of the other people I saw in the video trailer several weeks before, and it made me laugh to myself.
I kept thinking, "Is this real?" I don't even like getting my picture taken for my driver's license, let alone the thought of sitting in a chair surrounded by lights, cameras, microphones and several people watching me as I talk about what happened in my life once I dove into the world of pornography. 🙂
I was so nervous that I kept forgetting what I was saying during the interview, and I felt like I was talking in circles at times. There was so much I planned to say that I didn't even think about until later. I'm so glad for editing! (I'm sure they are too!) I prayed for my words to be His words as I spoke, but there were times that my fear just paralyzed me, just like it used to.
I felt "frumpy" in the clothes I was wearing, and I felt like a mess. But, at the same time, I looked up and saw tears in the producer's eyes at times when I spoke.
I knew that could only be God in the midst of my mess.
As I sat and answered the questions, I was feeling something that I had not expected…
Unworthiness
There is a lot of shame surrounding this subject, and I actually found myself being really uncomfortable with being treated so well that weekend. It took me awhile to figure out why. Reviewing those questions in the days before my interview brought back so many feelings and memories I don't really think about anymore.
Everyone on the set looked at me with such compassion and encouraged me with words of affirmation as they commented on how brave I was. I was in awe when I first discovered that someone was actually going to pay for a plane ticket for me to come down there, provide me enough money for meals, reserve me a nice hotel room and transportation to and from everything. To me, I was treated like a queen by people who didn't even know me.
You'd think I'd be grateful (which I was!), but I found myself feeling more unworthy than anything. I realized on the plane ride home that I just didn't feel like I deserved any of it. Surely they could have found a better speaker to participate in their film!
You see, I was much more familiar with the condemning thoughts of "Look what a mess you made of your life and marriage."; "You ruined your brain forever."; "You're a failure and don't deserve to forget what you did." ; "No matter what, you'll always be damaged goods." running through my mind.
Yes, all lies…but lies that I had become familiar with. Times like that just make them louder.
That weekend showed me something very different, though. I was being treated with unmerited favor, and it felt so uncomfortable.
After my interview, I went back to my hotel and quickly broke out into tears. I told God I was sorry for not verbalizing what I wanted to about what He's done in my life. I felt like I messed it all up and let Him down.
I felt like such a failure and wished I could just get something right for once. In all honesty, I rarely felt as though I had done anything well enough. I was just so nervous in front of those cameras. It was at that point that I heard a quiet voice in my heart saying,
"When will you realize that you're not in control of anything?"
I knew this was God speaking to me, and it didn't come across as harsh words at all (as they may look). I knew it was God gently telling me that all I can ever really do (all He wants me to do) is depend on Him for everything. I cannot control the turnout or results of anything. In other words, I felt like He was saying that all I can ever do is lean on Him, and He will do the rest.
It's not about getting everything right.
It's not about perfection.
It's not about everything turning out the way I think it should.
It's not about fear controlling me out of being afraid to fail.
It's not about all of the "what if's".
It's not about me at all!
It's about learning to lean on Him completely and surrendering the end results to Him – concerning everything in my life.
As I contemplated this on the way home, it brought tears to my eyes again. I felt like God set that weekend up for me to feel special and to realize there is nothing I can do to earn His love. There is nothing I can do to make Him love me any more or any less. Yet, He loves me more than anyone does. I am precious to Him, and I really felt that this past weekend.
The reason I wanted to participate in the film was for others to know they are not alone. That was so significant in my healing process, and I wanted to provide that for someone else.
God had something additional in mind, though. He wanted me to feel special and loved. He showed me unmerited favor and wanted me to realize that there is no room for shame in my life. No room for not feeling good enough. No room for feeling unworthy.
As His child, there's no room for any of these things in my life. I am so thankful for Him showing me this. It's another "notch" in the belt of healing in my life, and I will never forget that weekend. Thank you, Jesus, for the way You love me.
Update: The documentary is finished! (See below)