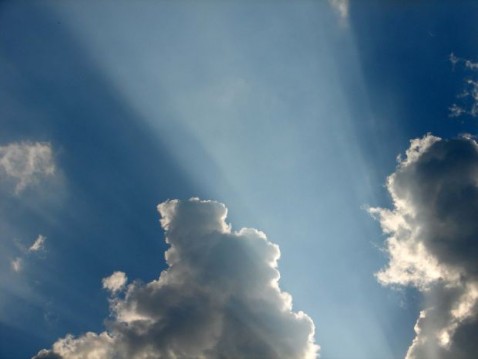 I received a testimony that shows God's grace so beautifully, and I wanted to share it today (with permission). This young woman beautifully wrote out her testimony for me to share with you. So often we look to everything around us to fill us up, when Jesus is the only One who can satisfy us…
"The first ten years of my life were spent in Dubai, United Arab Emirates. My dad, who was born and raised in Iraq, married my mom, who was born and raised in Scotland. They decided to raise my two siblings and me in Dubai. And so I grew up in that beautiful city surrounded by exciting adventure.
"My childhood was wonderful; I loved all the travel and activities we did. Conditions weren't ideal in Dubai, the Gulf War threatened our safety and the lifestyle wasn't realistic. My parents no longer felt it was appropriate to live there so they decided to make a huge move to Vancouver, Canada.  I started school and a new life in that city. It was overwhelming to say the least. I was made fun of because of my accent and bullied by my classmates. I hated not belonging. I hated not being wanted.
"We made one more move to a small suburb called Maple Ridge. I started high school there and strove to do my best to belong. I thought I would find peace and happiness in being popular. And so I did everything I knew that would make me fit in. I dated anyone who was "cool enough" and would date me, and made it my mission to be at all the parties no matter what the cost.
"I achieved what I thought would bring me joy, but I was always left wanting more. Bigger parties, more excitement, a cooler boyfriend, prettier clothes, and the list went on. I had what I thought I always wanted, but I still felt a hole within me, a hole craving to be filled.
I decided that I would find meaning through going to college. Dreaming that it would be the college experience I always saw on TV, I was sorely disappointed. After 2 years I decided I needed to look elsewhere for satisfaction. I knew it was out there somewhere; I just had to find it.
"And so I bought a year-long ticket to Australia and set off to satisfy that yearning within me for "more". It was what I thought I always dreamed of: independence, the ability to do whatever I wanted, and an abundance of every experience imaginable.
I used and abused every type of pleasure available to me.  My weekend drinking turned into weeknight binges which turned into using drugs whenever I wanted them which were used to lengthen my nights out dancing. I put myself in dangerous situations, but assumed myself to be invincible. "This is my one year to do whatever I want to" I reasoned, "Afterwards I'll be done with all this. I might as well enjoy it to the fullest while I'm here".
Little did I know that God was working mightily in all of this.
"Well my year away was coming to a close. I had done everything I thought would bring me satisfaction and was left only with anxiety over having to return home. I wasn't done yet, I couldn't go home! My final month was spent in Thailand, where I visited the temples and took seriously the Buddhist's claims that I would find peace in their religion. Their way of thinking confused my mind and made me more restless. I started reading New Age books in an attempt to "fix myself". Again, I was left more confused.
"And so I went home. I started working in a local pub where drug-dealers frequented. I started doing harder drugs and hiding it from my friends. I sought to find a man who would love me, and started dating someone who simply fueled my party lifestyle. This man had become my temporary "Savior", making me think that I had gained happiness through him.
"Most damaging of all was my attempt to control my falling-apart-world through starving myself. I would go days without eating only to give in to binges that didn't stop until I fell asleep. I'd swear to myself that I wouldn't gain weight and took laxatives and starved myself some more. All the while I was drinking and doing drugs on an empty stomach.
My friends worried but I made up excuses and lies for everything I did. I was an expert in hiding the truth until one day I started to get scared. I called my mom and confessed everything to her. I told her I thought I was going to die if I kept doing what I was doing.
My mom had given her life to Christ when we moved to Canada. She had pleaded with me to do the same, but my priorities were different. My hope was in experiences and I thought that following this God would severely challenge my freedom.
"And so my mom did the only thing left to do: she prayed. She specifically prayed 2 Corinthians 10:5, which says "We destroy every proud obstacle that keeps people from knowing God".
"I have an image of myself at this time, trying to do life my own way, striving to find peace and joy. All the while God was on the other side knowing that He has what I need and want. But instead of running to Him, I ran to the parties and drugs, to food and thinness, to popularity and guys. One by one, as my mom prayed, God took away these obstacles until I was at my rock bottom, at the very end of myself, torn and broken, but face to face with God.
"That rock bottom came after a series of incidents. The first was when my boyfriend broke up with me. This "savior" had left me. I tried to ease the pain; I couldn't enjoy a night out without drugs and was even drinking in the morning at work just to help me function.
The second incident occurred when I was told by my doctor that I had a health problem that threatened to change the rest of my life. I was devastated. This news, added to my recent breakup, was too much for me. I spent most of my time crying until the doctor recommended that I take anti-depressants. Not having anywhere else to turn, I agreed. The doctor had to keep increasing the doses because nothing helped.
"The third incident happened one night while I was drinking and driving my mom's vehicle. In my state I crashed it into a pole. The police gave me a DUI, took my license away, and put my mom's vehicle in a lot for the night. The shame I felt was almost too much. The final incident occurred as I went to see my counselor who I had been seeing in an effort to get help.
After hearing of the car accident she said "I don't know how else to help you. You keep coming back with the same problems, and I think you need some form of support that I can't offer you". Those words killed any hope that was left inside of me.
"Again, God was working so powerfully through all of these incidents, without me even knowing it. It was the wakeup call I had needed for so long. My mom asked me to come to a Christian retreat with her, believing I would say no but taking the chance. I had no-where else to turn. I decided to go.
"During that retreat I was so confused. I had no idea what anyone was talking about and the Christian lingo was so foreign to me! Krista Penner was the speaker of the event, and she said that when I walked in she knew I was miserable; I had darkness written all over my face.
The Lord put a great burden on her heart for me and during the second day of the retreat she approached me. God had been stirring my heart; I knew I had to change; I wanted to change, but I didn't know how. She asked me simply "What's going on?" I immediately burst out crying. "My life is a mess!" I said.  She told me very calmly but firmly that "Jesus is the support I am looking for". Those words spoke such Truth into my life, because I finally realized that Jesus Christ is the Savior I have needed all along.
I can't explain what went on in my heart other than that the Bible talks about how when anyone turns to Christ the veil that previously kept our hearts hardened is lifted away. (2 Corinthians 3:16).
"I accepted Christ into my heart that day and completely surrendered my life to him when I got baptized a couple weeks later. All of this has been a true miracle of God's abundant grace. He protected me when I was living in ways so against Him. He patiently waited for me to turn to Him. He forgave each and every sin through His Son, Jesus Christ, when I finally accepted Him as Savior.
"He has changed my life so dramatically. I don't even recognize who I was 3 years ago! There is so much I could say but each story would be so long! Everything I thought I had to give up, God made up more abundantly.
"Most important of all, my relationship with HIM fills the longing inside of my soul for something "more". He alone satisfies that hunger that was inside of me, giving me peace and joy at long last. He has healed, and continues to heal, my deepest wounds, transforming me from the inside out".