Amy Riordan is an author, speaker, writer, and licensed pastoral counselor. She and her husband, Kevin, live in PA and have two children. One of Amy's greatest passions is ministering to women in the areas of identity, shame, lust, sexuality, and pornography addiction.
In 2010, Amy started sharing her story on her blog (
formerly known as Walking in Freedom
). She started sharing the ways Jesus was healing her heart and setting her free. She started developing intimacy with Him as she surrendered her heart, her sexuality, and her whole life more fully to Jesus.
Jesus has continued to do an amazing work in her life, and she loves seeing Him heal hearts and set other women free.
(Never miss a blog post! Click here to receive them in your inbox.)
Amy's book, "
Longing for Intimacy: Hope for Women Struggling with Same-Sex Attraction
" was released in March 2018. This book includes her journey regarding same-sex attraction and how she found intimacy with Jesus to fulfill the deepest desires of her heart. It is
now available
in paperback and Kindle on Amazon. Feel free to also check out her
blog
or
YouTube channel
for her latest content.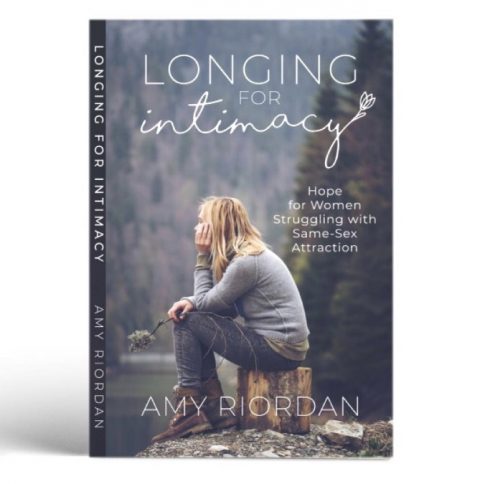 Some of My Interviews/Articles/Presentations:
Guest Podcasts:
You can also find Amy on any of these sites:
Whether you are a woman struggling with pornography, issues related to sexuality, or if you have walked a very different path, each of us will find our ultimate fulfillment in an intimate relationship with Jesus. There is nothing better!